Eurocrea Merchant is a VET training company based in Italy, with two offices located in Milan and Naples. Our mission is to improve the competitiveness of the European society, through business development, training and creation of transnational partnerships. The company was born 20 years ago with a focus on business and finance and with the aim to support Italian SMEs in the process of start-up and management of the company.
After few years form its creation, however, Eurocrea Merchant has built up a team of professionals experts in education and training. This brought the company to work as a training centre, specialised in topics related on one hand to entrepreneurships, on the other hand to sustainability.
In doing this, Eurocrea has always been looking for the European added value of its activities, thanks to the collaboration with several private and public partners from European countries other than Italy. In this context, Eurocrea gained expertise in the design and management of European projects, which allowed to further develop and increase the company's activities in the field of business and education.
Nowadays our core business is focused on three main lines of expertise, which correspond three qualified business units:
Consulting and Advisoring: with a team of qualified experts (chartered accountants, auditors, PCM experts) we offer highly specialised services to support SMEs development: business plans development, feasibility studies, design of internal management control systems, financial and budget analysis, tax planning, soft financing, grant awards and financial reporting.
Education and Training: we conduct researches and studies on the most innovative training methods and tools, for young people and adults lifelong learning. We deal with training materials and contents production on different areas of business development, HR, organisational management and internationalisation. Moreover, we deliver training courses on different subjects relevant to our areas of expertise, such as Project Planning, Business administration, organizational management and internationalization, taxation and budget analysis. Our experience is mainly focused on vocational education and training and curriculum development, with a view to anticipate the skill needs of the labour market. We are particularly active in the field of high level vocational training, not only with regard to the organization of courses, but also for researches and studies related to the needs of the labour market, in order to address the problem of "skills mismatch". We have a team of qualified trainers, experienced in the recognition, validation and transfer of learning outcomes, using transparency tools like ECVET and EQF.
European projects: the European projects team is constantly focused on searching the best funding opportunities offered by the European Union to develop innovative projects in the fields of vocational training, adult education, SMEs development and promotion of sustainable development strategies. Thanks to a consolidated experience on project management, we offer consulting services to public and private bodies for what concerns accessing, anaging and reporting EU funds.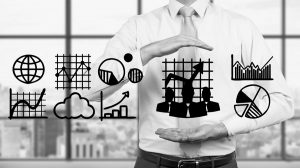 Over the years, we have been steadily consolidating our multidisciplinary approach and our wide European partners network, that includes public organizations, universities, research and training centres, chambers of commerce, regional development agencies, management consulting firms, with whom we interact every day to share and import know-how.
In particular, in Italy EM collaborates steadily with national associations and networks active in the productive and business sector in the framework of educational activities, collaborative projects and consultancy services:
Confindustria (National Employer's Association) and its sectorial branches: tourism, manufacturing, food & beverage, accommodation, education, etc.
ANCE (National Association of Building Industries) and its local branches
FederManager (National Association of Managers) and its 58 local branches
At European level, EM is Member of the Board of EBN (European Business Network), a network of around 150 quality-certified EU| BICs (business and innovation centres) and 100 other organisations that support the development and growth of innovative entrepreneurs, start-ups and SMEs. In particular, EM represents associate members and is proactive in the EBN Special Interest.
Groups on:
Education&Entrpreneurship: the transnational group conducts studies and researches, develops methodologies and shares best practices in the field of education and training.
Acceleration, Finance&Growth active in the research of the most innovative funding sources to boost competitiveness on enterprises
In this framework and thanks to its wide networks, EM is able to assure great potential for dissemination and exploitation of results
within the business and education sectors.