Newsletter #1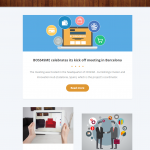 In this newsletter, information regarding the celebration of the first meeting can be found, as well as information on the consortium members and the completion of the first activity of the BOSS4SME project, where the current state of play in e-Commerce practices of furniture sector SMEs in partner countries (Spain, Poland, Greece and Italy) has been thoroughly analyzed.
Newsletter #2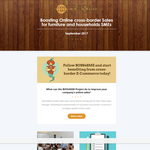 In this second newsletter, it is shown a video about how BOSS4SME project can improve company´s online sales, as well as information regarding the celebration of the second consortium meeting and the reception of feedback from over 50 furniture SMEs about skills needs to be a good Online Sales Manager.
Newsletter #3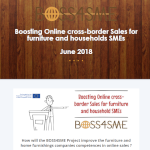 In the third newsletter, there is some news items on e-commerce and information on the final project results. You will also find out the final six thematic areas that our e-course will be dedicated to. How will the BOSS4SME Project improve the furniture and home furnishings companies' competences in online sales? – find out from the newsletter.